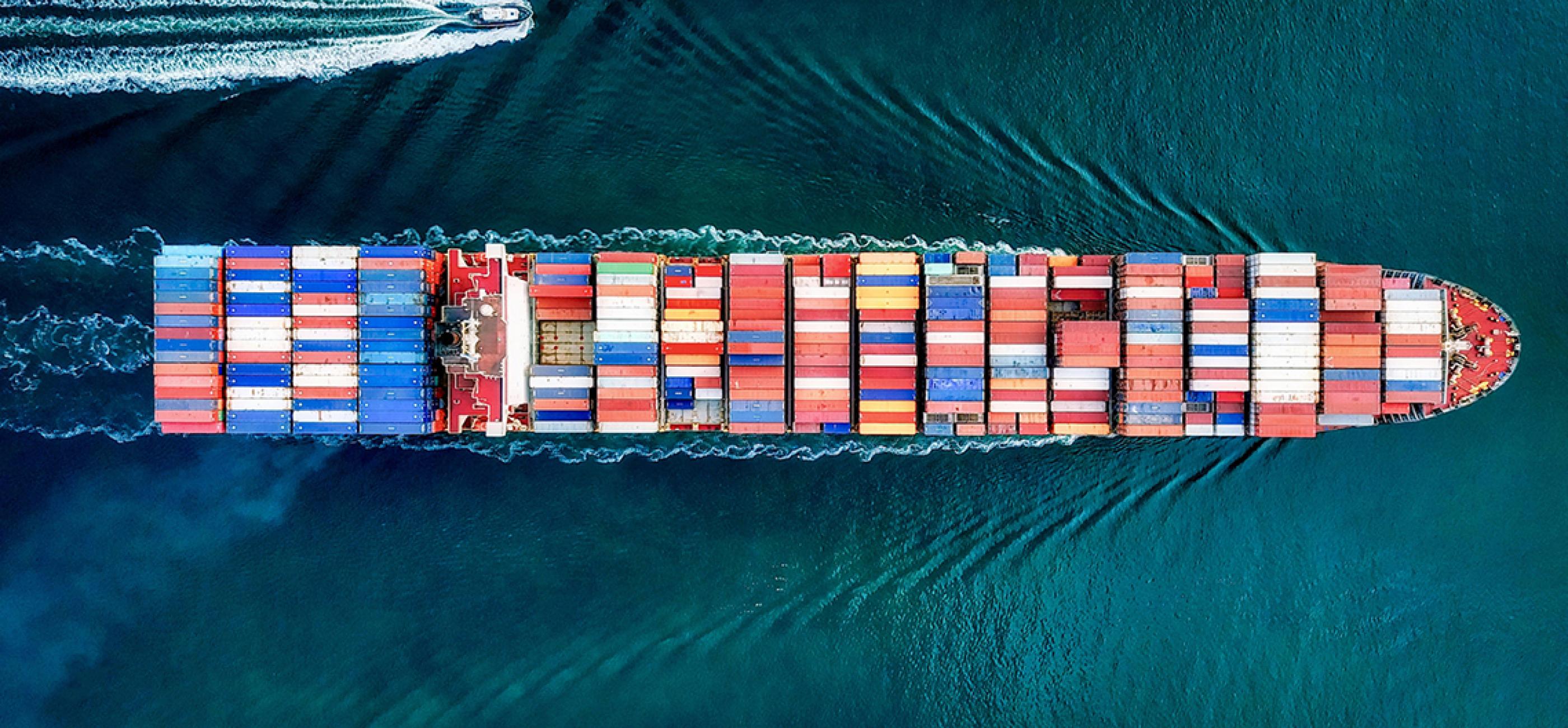 Due to the great industrial renaissance and the continuous escalation of economic growth in Turkey, in addition to the availability of advanced, integrated and equipped infrastructure according to the latest technologies available globally, all of this made Turkey one of the developed and logistically equipped countries with many important ports that connect the East and the West.
From this standpoint, Upex Lojistik works to provide the best solutions for shipping goods and various materials across the sea, achieving the maximum flexibility of transportation and freight while providing the best prices that match the desires of customers, whether for full containers or retail shipments.
Upex Lojistik Advantages:
Dealing with the most important shipping lines in the world, in order to achieve the quality of the service provided at the best prices.

Accuracy of work and completion on time to ensure customer comfort and gain their satisfaction.

Continuous pursuit of facilitating the process of shipping and trade exchange between Turkey and the Arabian Gulf and all cities and ports of the world.

Accuracy in choosing the best shipping lines that suit the types of shipped materials to ensure that they reach the desired destination safely and quickly.

Providing containers of different types and sizes commensurate with the nature and type of shipped materials.

Arranging shipped materials inside containers in a regular and accurate manner that allows maximum utilization of container space in addition to ensuring that shipments are not exposed to any harm during the shipping process.

Work continuously to provide logistics services correctly and with the highest possible efficiency.

Developing competitive marine freight solutions and continuously working to provide the best services.
Sizes and dimensions of the available shipping containers:
20 ft. containers

The maximum load is approximately 30 cubic meters.

Dimensions: 6 meters long x 2.25 meters wide x 2.25 meters high.

The maximum used length is 5.80 meters.

The maximum load weight in this container is 18 tons
40 feet containers: Its total load is approximately 60 cubic meters Its regular dimensions are: 12 meters long x 2.25 meters wide x 2.25 meters high The maximum length used is only 11.80 meters (20 cm remains to open and close the door) And the maximum possible weight for loading within this container: 22 tons.
40 ft container (HQ plus size)

It is an elevated type of container as it accommodates extra volumes

Its regular dimensions are: 12 meters long x 2.25 meters wide x 2.69 meters high

The cargo volume inside it reaches 68 cubic meters, and its maximum load is 22 tons
OT container (open top high cube)

It is an open top container used for cargo that cannot be loaded through the container door

Or high loads that cannot be contained within the containers of the previous types and are available in two sizes 20 "feet or 40" feet.
20 feet refrigerated container

It is a container intended for the transport of goods and perishable materials that need special temperatures.

The temperature inside the container can be controlled upon request.

Its total load is about 30 cubic meters

Its dimensions are: 6 meters long x 2.25 meters wide x 2.25 meters high.

The maximum length used is only 5.80 meters.

Maximum weight for loading in this container: 18 tons
40 feet refrigerated container

It is a container intended for the transport of goods and perishable materials that need special temperatures.

The temperature inside the container can be controlled upon request.

Its total load is about 60 cubic meters.

Dimensions: 12 meters long x 2.25 meters wide x 2.25 meters high

The maximum length used is only 11.80 meters.

Maximum weight for loading in this container: 22 tons